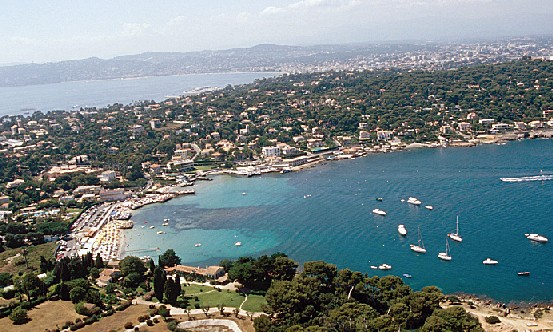 I am in Nice. Where
les fenêtres
open out to a little square where mopeds and scooters and gelatto are kept. Where
la Bibliothèque
is a giant blockhead. Where
la Mer
is blue blue bleu. And where
les petits oiseaux
are so brave and friendly. I've had a few successful French "conversations," but mostly my brain is a confusion of English, French, and German, and I'm constantly second-guessing my grammar. David is mastering "Je voudrais un pain au chocolat, s'il vous plaît."
The south of France is all lilacs, poppies, irises, petunias, palm trees, morning glories, and a bunch of plants I don't know.
Je ne sais pas
.
Yesterday we saw sheep, horses, cows, and roosters from a small train that took us into the mountains of Provence.
Tomorrow we are off to Geneva and the French Alps.